What Are Mitral Valve Chords?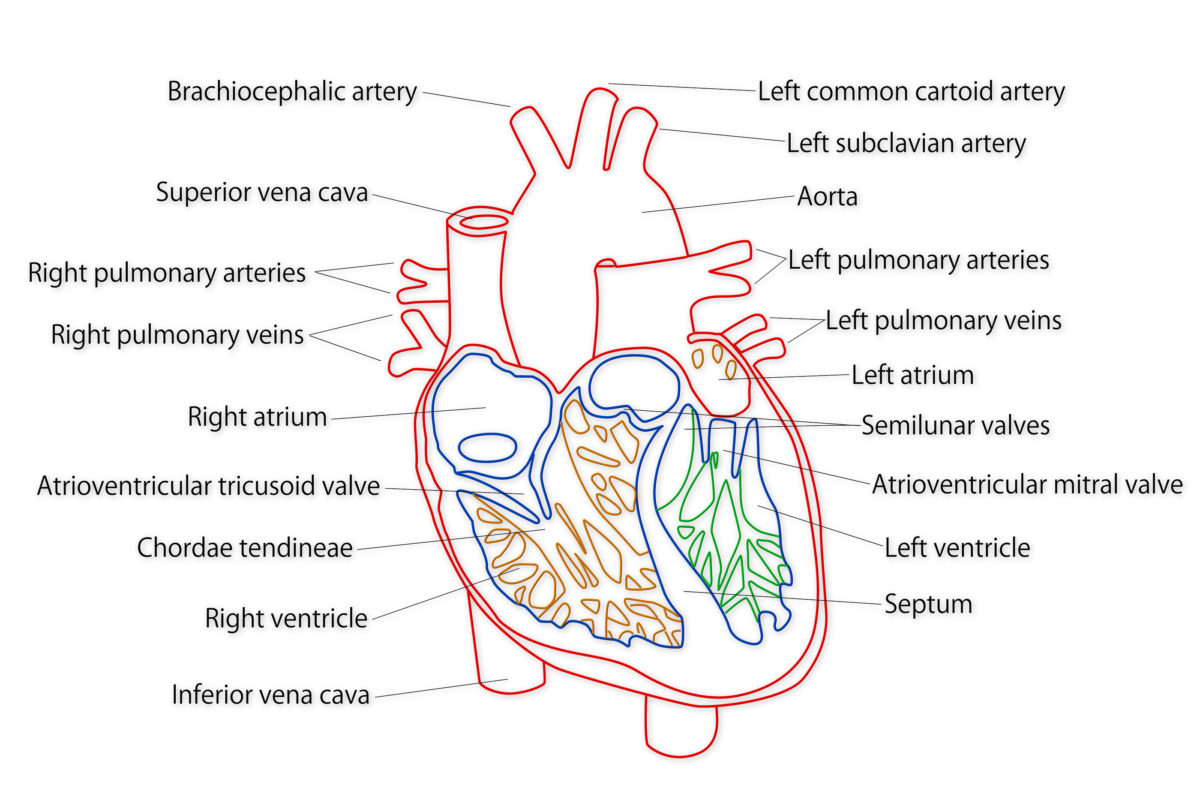 Did you know the mitral valve is made up of five parts? The five parts are the leaflets, the annulus, the chords, the papillary muscles, and the ventricle wall. Together, these parts make up a suspension system for the leaflets to open and close properly. For this article, we will focus on discussing the mitral valve chord (or chordae).
The chordae look like chords and they connect the leaflets to the papillary muscles. These cords are responsible for the end-systolic position of the leaflets. There are marginal (primary) chordae, intermediate (secondary chordae) and basal (tertiary chordate). Marginal chordae function to prevent the prolapse of the margin of the leaflet. Intermediate chordae relieve valvular tissue of excess tension, and help preserve ventricular shape and function. Basal chordae connect the leaflet base and the mitral annulus to the papillary muscles.
The chords can malfunction by rupturing from an infection or prolonged elongation due to a possible collagen disorder. If the mitral chords rupture, they will leak blood, which develops into mitral regurgitation. Mitral regurgitation is a form of mitral valve disease or heart disease. The blood is leaking back into the left atrium of the heart. If left untreated, the heart could become enlarged, heart muscle damage could occur, or the person can develop congestive heart failure. If these chords rupture, a person may experience heart palpitations, shortness of breath, difficulty breathing during exercise, and fatigue as symptoms.
The mitral chords can be repaired by removing the damaged chords and the attached leaflet segments and replacing them with a mitral (annuloplasty) ring. If the mitral valve regurgitation isn't severe, a patient can be treated with prescription medications.
During a mitral valve chord repair, the surgeon ensures that the blood in the valve will be moving in one direction again. The earlier that mitral valve disease is caught the better a person's chances are for a full recovery without damage to their heart or lungs.
If you suffer from mitral valve disease, it's time to talk to a mitral heart valve surgeon about your options. Dr. Peter Mikhail is a mitral valve surgeon who specializes in heart valve surgery. To book a consult, click here or call 727-312-4844. He is based in New Port Richey, Florida, and treats patients in the Tampa and Clearwater areas.