What is Mitral Valve Prolapse?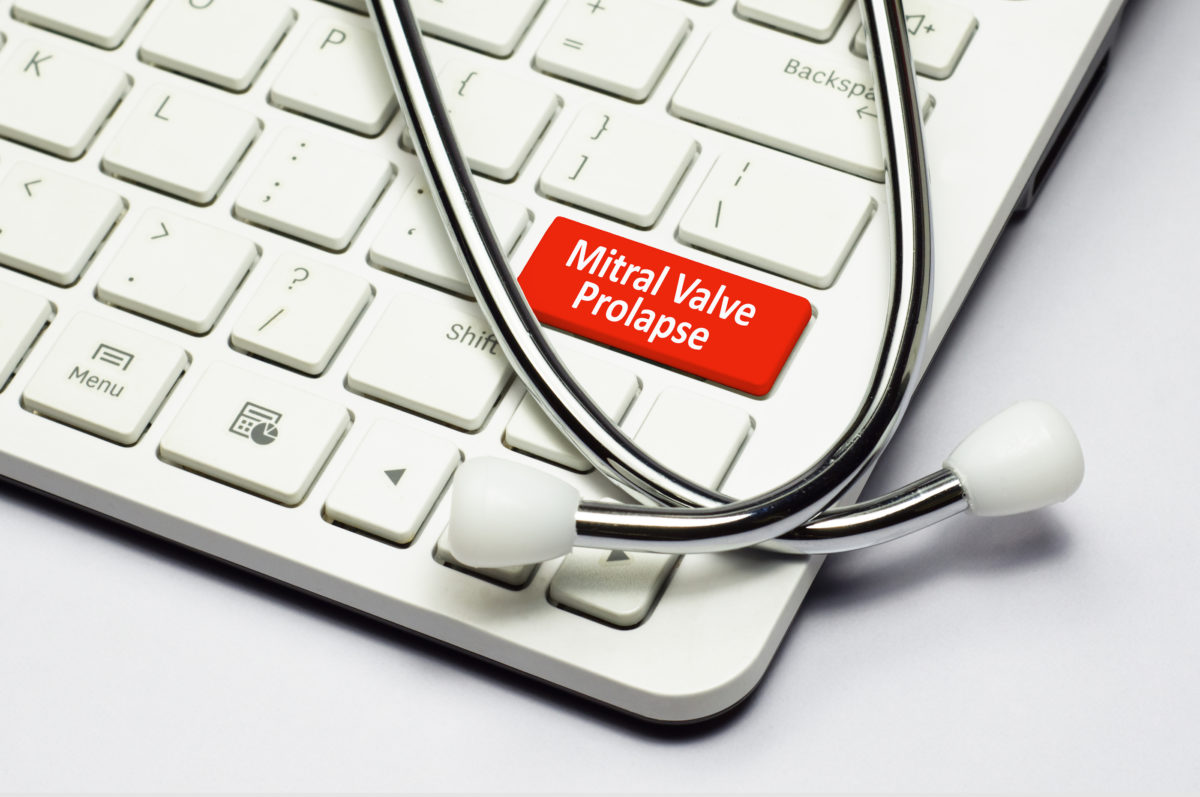 This is a heart condition that affects a very small percentage of the U.S. population, and its symptoms may include irregular heartbeat and chest pain.
Mitral valve prolapse, also known as click-murmur syndrome, Barlow's syndrome and floppy valve syndrome, occurs when the mitral valve flaps do not close smoothly or evenly as the heart beats; instead, the flaps bulge, or prolapse, upward into the left atrium.
In most cases, it's harmless and most people aren't even aware they have it.  However, some cases require treatment; for instance, when a prolapsed valve allows a small amount of blood to leak backward, a heart murmur may occur. For some, MVP is genetic, but for others, it's caused by other health issues, such as progressively weakening connective tissue.
Health professionals can typically detect a murmur during a routine examination, especially if a patient has experienced heart palpitations (sudden rapid heartbeats), chest discomfort and fatigue. For those without symptoms, physicians may use an echocardiogram or magnetic resonance imaging (MRI) to look for issues.
Mitral valve surgery may be required if symptoms appear to be getting worse, the left ventricle of the heart is enlarged or heart functions are worsening. While mitral valve prolapse rarely becomes a serious health condition, it can cause arrhythmias – when the heart beats too fast or slow – that are potentially life-threatening, according to the American Heart Association.
Physicians typically recommend treating the symptoms of MVP with regular exercise, over-the-counter pain relievers and relaxation/stress reduction activities, while avoiding caffeine and other stimulants. Beta blockers, or medications that slow the heart, may also be used to treat heart palpitations.
Experts recommend that individuals with mitral valve prolapse should see their doctor regularly, and a cardiologist every 2 to 3 years. Those with moderate symptoms should get an echocardiogram every 6 to 12 months.
Dr. Peter Mikhail is a cardiac and thoracic surgeon based in New Port Richey, Florida, and treats patients in the Tampa and Clearwater areas. For more information on his practice or to schedule a consultation, visit the Tiny Scar Valve Surgery contact page or call 727-312-4844. To learn more about this disease, visit Dr. Mikhail's Mitral Valve Disease page.