The benefits of exercise on heart health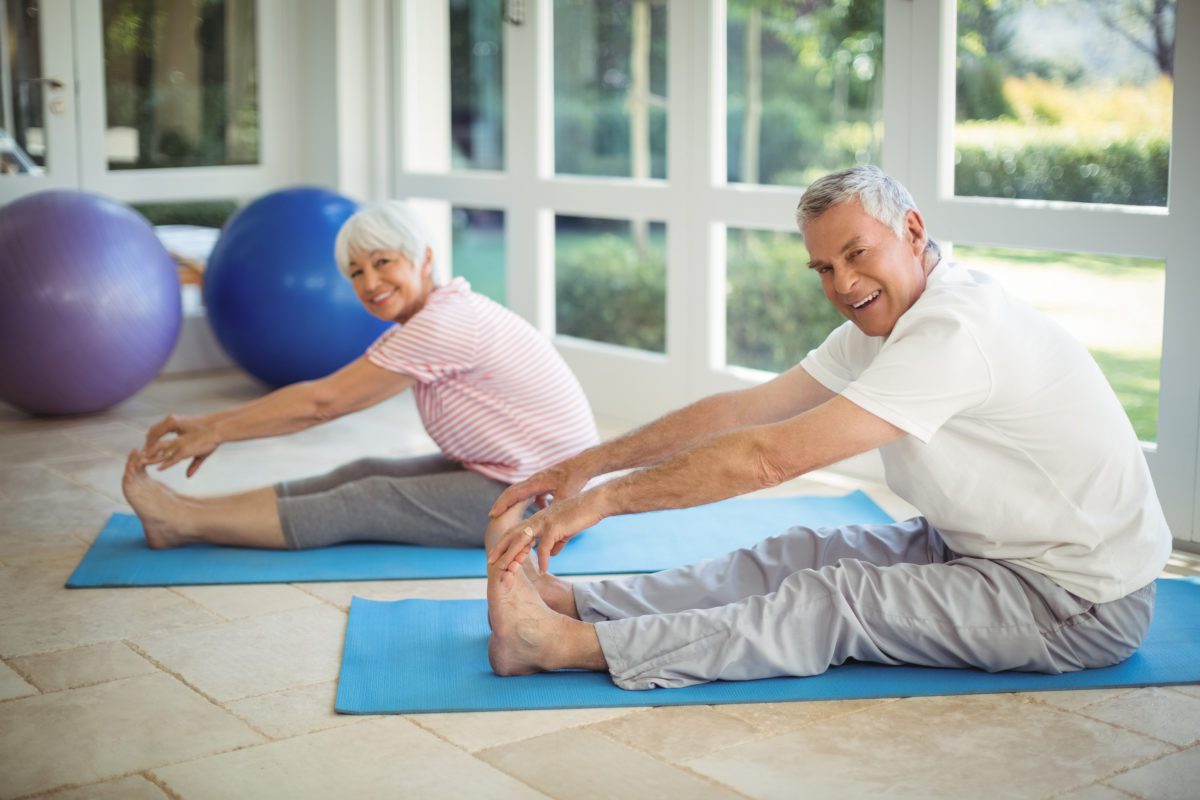 We all know that exercise and physical health go hand-in-hand. But did you know that exercising can help prevent heart disease and stroke, and even help individuals with some minor heart conditions?
The American Heart Association recommends getting at least 150 minutes per week of moderate exercise — or 75 minutes per week of vigorous exercise — to improve overall cardiovascular health. For individuals looking to lower their blood pressure or cholesterol levels, the organization recommends 40 minutes of moderate-to-vigorous aerobic exercise three to four times per week.
Aerobic exercises include walking, jogging, swimming, or biking.
Your heart is a muscle, and it gets stronger and healthier if you lead an active lifestyle. The resting heart rate of a person who stays active is slower than a non-active person, because less effort is needed to keep blood pumping. People who don't exercise are twice as likely to develop heart disease compared to those who stay active.
Exercise promotes weight maintenance and reduction, and can reduce "bad" LDL cholesterol levels in the blood. Those "bad" lipoproteins lead to plaque buildup in the arteries, which narrows vital pathways for blood flow and raises the risk of heart attack and stroke.
Some cardiologists recommend combining short bursts of high-intensity exercise with slightly longer periods of recovery, so that the body becomes more efficient at clearing fat and sugar from the blood. Weight training can also help with heart protection for healthy individuals.
It's been shown that exercise decreases symptoms of angina and heart failure, and even overweight people who have trouble shedding pounds can still achieve heart benefits with routine physical activity.
Experts also agree that the worst kind of exercise for heart health is "overdoing it" with vigorous physical activity without prior training, such as shoveling snow. The excessive adrenaline that is released throughout the body can lead to a sudden heart attack.
For people with mild-to-moderate mitral valve regurgitation (MVR) without symptoms, regular activity – even if it's walking – will help heart functions. Using a treadmill with a digital heart monitor is one of the easiest ways to work out while keeping tabs on your pulse.
It's important to note that people with MVR who are experiencing irregular heart rhythms should be cautious about physical activity, avoid a high-intensity workout, and consult their doctors about what type of exercise is appropriate.
Dr. Peter Mikhail is a cardiac and thoracic surgeon based in New Port Richey, Florida, who treats patients in the Tampa and Clearwater areas. For more information on his practice or to schedule a consultation, visit our Mitral Valve  contact page or call 727-312-4844.