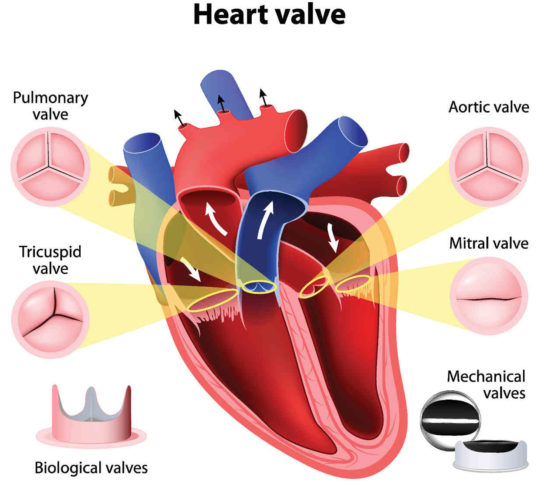 Today, we are going to discuss a treatment method for aortic stenosis and aortic regurgitation – two serious conditions that affect the heart's aortic valve – called Mini-AVR.
First, let's talk about what those conditions are.
Aortic stenosis occurs when the cusps of the aortic valve become abnormally rigid and do not fully open. This narrowing of the valve creates resistance against the pumping of blood from the left ventricle to the rest of the body, and if left untreated, it can lead to heart failure.
Typically, this condition is the result of degeneration due to natural aging and health issues and calcium buildup on the valve cusps over time causes them to stiffen.
Aortic regurgitation occurs when the aortic valve allows blood to leak back into the left ventricle. It's often caused by valve damage due to a recent infection or rheumatic heart disease, or it's a congenital heart defect you were born with.
The symptoms of both conditions include shortness of breath, chest pain or heaviness, fainting or lightheadedness, decreased physical endurance during exercise, and swelling of the limbs.
The severity of aortic stenosis and aortic regurgitation will determine treatment. A Minimally Invasive Aortic Valve Replacement, or Mini-AVR, involves the surgical replacement of the aortic valve with a prosthetic valve. Its benefits include less trauma and pain, better cosmetic results, a shorter recovery time, and a potentially lower financial cost.
During Mini-AVR surgery, a small incision is made in the upper chest area, and a cardiopulmonary bypass machine is used to take over functions of the heart and lungs, so that blood continues to flow around the heart and the body's oxygen levels remain stable. A surgeon will open the aorta (and, if necessary, remove any diseased valve cusps), measure the valve ring, and insert the prosthetic valve.
The surgery typically takes about 2 to 3 hours. Several recent studies have shown that a Mini-AVR procedure is potentially safer than a conventional AVR procedure with a full sternotomy, which calls for much larger incision.
It's important to talk to your doctor about the best treatment options for aortic valve conditions. In some cases, medication may be effective treatment for aortic regurgitation. However, receiving timely surgery is often advised because a significant delay could lead to congestive heart failure.
Dr. Peter Mikhail is a cardiac and thoracic surgeon based in New Port Richey, Florida, who treats patients in the Tampa and Clearwater areas. For more information on his practice or to schedule a consultation, visit Mitral Valve contact page or call 727-312-4844.